An aircraft spotter captured the moment sparks and debris began to fly from a United Airlines plane shortly after it took off from New Jersey.
The plane, originally intended to land at Sao Paulo International Airport, was forced to return to Newark Liberty International Airport (EWR) at 01:00 local time on September 22, about an hour and a half after the original departure.
In a video posted to social media, witnesses are heard screaming on the ground as a Boeing 777-200 flies overhead, sparks flying from the aircraft.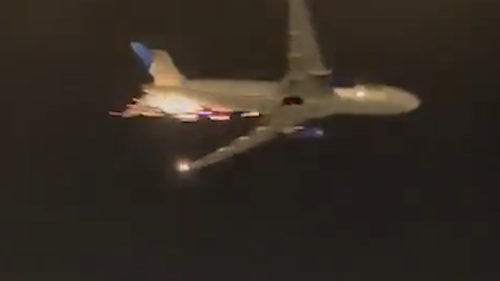 United Airlines told 9News.com.au that 256 passengers were on board at the time of the incident.
"After our aircraft experienced a mechanical failure shortly after takeoff, it remained airborne to burn fuel and then landed safely," a spokesperson said in a statement.
"Passengers disembarked at the boarding gate and we have assigned a new aircraft that took off this afternoon.
"Initial inspection indicates a problem with the hydraulic pump."
The incident comes after United Airlines grounded 25 of its Boeing 777-200s earlier this week after failing to complete required safety checks on the forward wing panels.
The Federal Aviation Administration (FAA) said the airline had informed them of the issue.
The airline announced on Tuesday that 10 planes have been tested and cleared to fly.
The aircraft filmed in this incident was not one of them.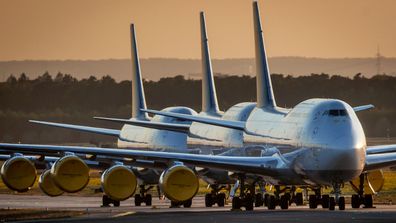 Boeing 747 – queen of the sky